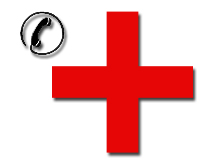 Emergency
SAFETY AND SECURITY
Because of the war in Iraq, most countries in the region are on alert. Turkey is currently not at war with Iraq. The general security situation throughout Turkey is stable. The areas where there are high concentration of tourists are well guarded and safe.
MEDICAL FACILITIES
Turkish hospitals vary greatly. The new, private hospitals in Ankara and Istanbul have the most modern facilities and equipment, but still may be unable to treat certain serious conditions. Those planning to stay in Turkey should consider bringing a 6-month supply of necessary chronic medications (e.g., heart medications, birth control pills). Not all diagnostic testing (including mammograms) is up to Western standards in smaller towns.
MEDICAL INSURANCE
Visiting tourist should check with their insurance company to make sure their health insurance is valid outside of their country.
TRAFFIC SAFETY AND ROAD CONDITIONS
While in a foreign country, travellers may encounter road conditions that differ significantly from those in the Western Europe. The information below concerning Turkey is provided for general reference only, and may not be totally accurate in a particular location or circumstance. Highways in the southwestern, coastal portion of the country, which is frequented by tourists, are generally in good condition and well maintained.
CUSTOMS REGULATIONS
Turkey customs authorities may enforce strict regulations concerning temporary importation or exportation from Turkey (Items such as antiquities - very broadly defined - or other important artwork and cultural artifacts). At the time of departure, travelers who purchase such items may be asked to present a receipt from the seller as well as the official museum export certificate required by law. Smuggling of large quantities of other items, such as cigarettes, out of Turkey is also a punishable offense. Contact your embassy in Turkey or one of Turkey's consulates in your city for specific information regarding customs requirements